Blackmill Games and M2H have just announced that their authentic World War I first-person shooter Tannenberg will leave Steam Early Access on February 13, 2019. The new standalone expansion for Verdun, the successful FPS launched back in 2015, tackles a different war zone – the Eastern Front, and brings new content and factions.
Fans of the franchise should expect to be able to fight for Bulgaria, a new faction that will be available once the game releases next year. To get a taste of what's to come, the Early Access version of the game has seen the addition of Romania with a squad and the Mount Cosna map.
Naturally, new weapons, map designs and under-the-hood improvements have been added too, with many more coming by the time Tannenberg leaves Steam Early Access. Among them, the developers promise to bring further balances for call-ins of artillery and air support, and extra polish for the new user interface that has been released this week.
Also, players can expect all weapons to feel authentic and varied enough. And for those who own Tannenberg, but haven't visited it for a while, the game is now cleaner, more intuitive and more atmospheric, from the menus to the battle maps and soldier HUDs.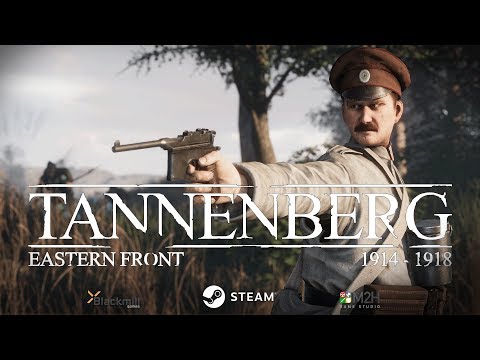 Play Video
Last but not least, lost of other gameplay improvements will be implemented until the full release, to ensure the feeling of large scale Eastern Front warfare is captured.
On a related note, Verdun, the first title in the WW1 Game Series, will receive a massive free update later this year, which will add gameplay improvements, bots, and interface overhaul, as well as new content.
Verdun and Tannenberg are authentic first-person shooters that lets players dive into intense warfare inspired by iconic battles from World War I. Players can choose from a variety of historically accurate squads and weapons, as both games are built after a thorough research.
Although the games in the series are linked, they are available as standalone titles and offer different experiences, depending on which faction players choose to fight for. Tannenberg is available as a Steam Early Access title for €16.79, but price may or may not change after release.