Consumer Reports says a review of the recently-announced Microsoft Surface Book 2 is still pending, but no matter the result, the group won't recommend the device, a spokesperson confirmed today.
"We will evaluate the performance of the Microsoft Surface Book 2 once we get it into our labs next month for testing, but we will not be able to recommend it. Our decision to withhold our recommendation of all Microsoft laptops and tablets is still in effect," Consumer Reports spokesperson James McQueen was quoted as saying.
Consumer Reports announced earlier this year that it's no longer listing Microsoft's laptops as "recommended" products due to poor reliability as compared to other devices on the market.
The consumer organization pointed to studies conducted by the Consumer Reports National Research Center which estimated that no less than 25 percent of Microsoft's devices experienced some sort of reliability issue in the first two years after purchase.
Microsoft: Figures aren't accurate
The decision to remove the recommended label impacted all Microsoft's Surface devices, including the 2-in-1 Surface Pro, the Surface Laptop, and the Surface Book.
At that time, Microsoft denied the claims, saying instead that it conducted its very own data on Surface models and reliability improved substantially with the release of each new generation.
"Microsoft's real-world return and support rates for past models differ significantly from Consumer Reports' breakage predictability," the firm explained in August. "We don't believe these findings accurately reflect Surface owners' true experiences or capture the performance and reliability improvements made with every Surface generation."
The Surface Book 2 was announced on Tuesday with significant hardware upgrades, including new processors and a 15-inch version that make it one of the most powerful rivals to Apple's MacBook series. The device will go on sale next month, and we'll find out more about how it performs in real life in just a few weeks.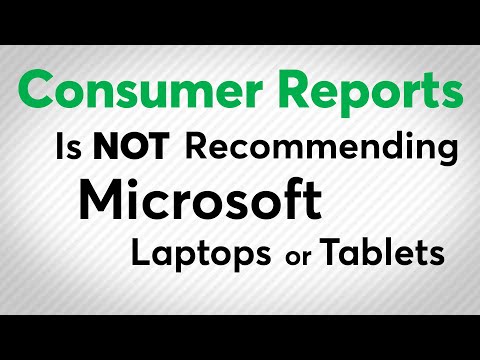 Play Video